Miniature and Toy Poodles For Sale
Johnny Depp is a apricot Male toy/mini. poodle. Ready for a new home today. He is apricot with a tiny white crest.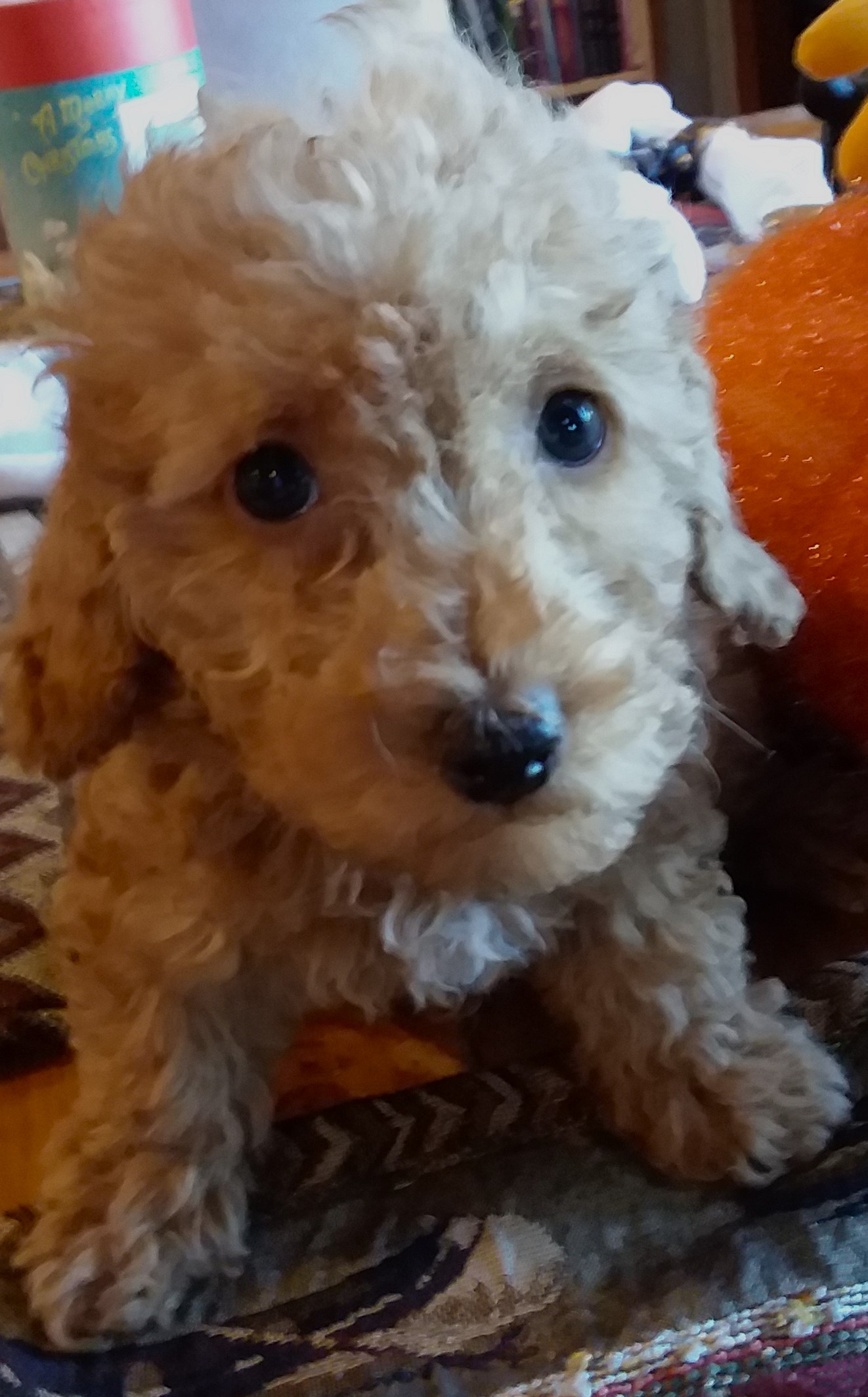 Kevin James is a apricot toy/mini poodle who has amazing blue eyes! This is fairly rare but his mommy has a special gene that allows her to make all different colors of coats and eye colors!!! He's got a nice white crest on his chest as well! He's ready for his new BFF today!